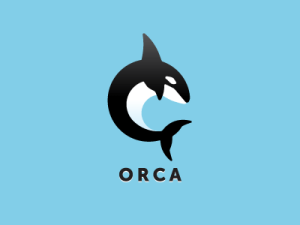 Carpet & Hard Floor Cleaning
Class-A Cleaning for Class-A Buildings
ORCA Group Northwest provides both Commercial & Residential floor cleaning services. It's methods of cleaning include hot-water-extraction (steam cleaning), bonnet cleaning and low-moisture fast drying Encapsulation Carpet Cleaning as well as Tile & Grout and Vinyl cleaning.

ORCA's 5 star customer reviews use words like "phenomenal", "professional", highly knowledgeable", "trusted", "loyal", "punctual", "extremely polite", "courteous", there's even an "OMG. This was amazing."

Because of ORCA's excellent reputation Commercial Property Managers for Class A & B buildings continue to award ORCA with corporate contracts throughout the Seattle and Bellevue regions.
Do you have an upcoming RFP?  Contact ORCA Group NW at your earliest convenience. 
Let's consider some Myths & Facts about carpet cleaning:
Myth: Your carpets will stay clean twice as long as our competitors because of the super-clean deionized water we use.
Fact: How dirty or clean a customers carpets remain after the carpet cleaner professionally completes the work depends little on the water that was used. It depends on how the tenants treat the carpet going forward. Remove your shoes and vacuum regularly.
Myth: We can remove any and all stains and odors but our competitors just can't do it.
Fact: It is just not true that all stains and odors can be removed. Have you ever had a garment become stained or discolored? Can you remove the stain just by washing it again or using a special cleaning agent? The true answer is: Sometimes, but not all the time. Just like with clothing carpet fibers can sometimes become permanently stained or discolored.
What about odors? In extreme cases, often due to pet dander, oils, urine and/or hair, a carpet can become so damaged that it is not possible to remove the odor, even with a special treatment, and the carpet and padding will need to be replaced.
Myth: The truck-mount machine we use is super-duper powerful while all the other carpet cleaners use tiny and weak equipment that can't deliver.

Fact: Any carpet cleaning company who has a truck-mount system mounted within their van has invested in powerful industry approved equipment. Unless they show up with a tiny rented machine there's no reason to be concerned about how powerful their equipment is. Even the least powerful truck-mount equipment on the market delivers more than enough power for professional carpet cleaning.

Myth: We'll have your carpets dry in hours not days like our competitors.

Fact: Every professional carpet cleaner has the knowledge and equipment to leave the carpets dry within 1 to 8 hours max and not days. If the carpets are not dry after 8 hours it is likely because the technician moved too fast and did not take the proper time to extract the water. Commercial encapsulation carpet cleaning should leave carpets completely dry in just 60 minutes.

Myth: Only use carpet cleaners that are "certified", all the rest don't know what they're doing.

Fact: While possessing a basic knowledge of chemistry and proper handling of commercial equipment is needed, carpet cleaning is not rocket-science and does not require the kind of certifications one would expect from other industries such as an electrician or plumber. Nevertheless, Josh has taken several carpet cleaning classes and exams and has received "certificates".

Our 5 Star Google Reviews say it all about Josh, ORCA Group NW and the quality service provided from the most important perspective of all, the customers.

Here are 2 examples:

Commercial Review: "I included Orca Group in an RFP for floor care and they won the contract. We were not sure what to expect with a new vendor but we were pleasantly surprised. Josh brought our restroom floors right back to their original shine. He sent before & after pictures that I was able to forward along to my colleagues. Orca does amazing work. I cant wait to include them in the RFP's for the rest of my commercial buildings."

Residential Review: "I reached out to Josh after using another company a few days earlier to clean some stairs. The prior company not only did a bad job cleaning the stairs they also left the carpet with a horrible smell. After explaining the situation to Josh he was able to come by the same day and do a great job cleaning the carpet and removing the smell. Josh was very professional and highly knowledgeable about the type of carpet I had and what the previous company had done wrong. I highly recommend Josh and the ORCA Group Northwest team."

Contact Josh with your next RFP
Josh McKeown
Owner
(206) 371-9632
joshua@orcagroupnw.com
Serving the Greater Seattle Area